Self Storage Units Fort Collins CO | East Lincoln Storage
Business & Personal Storage Solutions
Welcome to East Lincoln Storage. We offer self storage to local households and businesses. Under new family ownership and sporting fresh renovations, East Lincoln Self Storage in Fort Collins is your newest old neighbor and a community partner in the Laramie County metropolitan area. We offer business and personal storage here in the heart of Fort Collins among its Old Town, Colorado State University, and Poudre Valley Hospital neighbors. We provide you upgraded self-storage solutions and enhanced expert service for all your storage and moving needs. Our well-maintained storage facility is managed by our friendly storage professionals, whose knowledge and customer service skills are here to ensure you have a customized and successful storage experience.
Self Storage Security
Outstanding storage features such as enhanced security, plenty of varied unit sizes, and a premium Fort Collins location all combine to offer you the necessary options and convenience to make your self storage solution a success. We understand that it is not always easy to coordinate everything for your move during normal business hours, so we offer as many opportunities as possible for you to work out your self-storage needs on your timetable and still enjoy the benefits of our expert assistance. Our facility offers daily gate access hours, custom gate access by request, and 24/7 online reservation options. The most secured units available in Fort Collins and are rodent-free and virtually dust-free. Use our storage calculator to assess what size storage unit you need as well as select a unit with a Move-In option that allows you to schedule your move any time of day or night, week or weekend. No deposit is required, and your payments can all be arranged via AutoPay or online bill pay should you desire.
Move-In Today
Whether you choose to tour our facility or make all your arrangements online, we invite you to call or make an appointment to speak with one of our on-site storage experts with any questions you may have. Reserve your East Lincoln business storage, personal unit, or parking space today, and be on your way to a new, streamlined life of uncluttered freedom.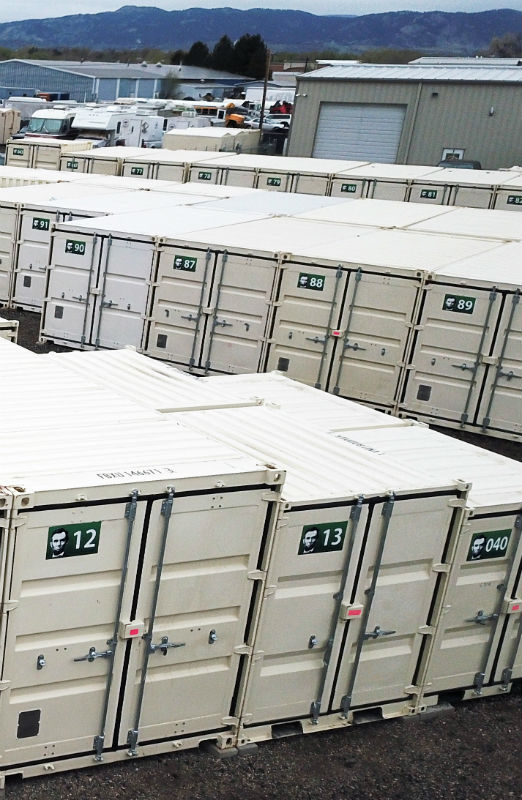 Slide 1
"The team at East Lincoln storage was very helpful when we were shopping for a storage unit. They helped me pick the right sized unit and get my gate code working. I'm currently setup on auto billing, but they have month to month plans and online bill pay as well."
~Mark A.
Slide 1 - copy
"I was researching the idea of using shipping containers as a storage option because they are very secure and weather proof. I was considering the idea of buying a shipping container, but didn't know where I was going to put it. During my research I came across East Lincoln Storage and found that they had the type of containers that I was looking for. Their reasonable rates helped make my decision to move forward using their secure container for my storage needs."
~Scott J.
Slide 1 - copy - copy
"The East Lincoln Storage location works out perfectly for my needs. They are right off of Mulberry and near I-25. I haven't had any problems with my gate code and the gated location seems very secure"
~Natalie P.